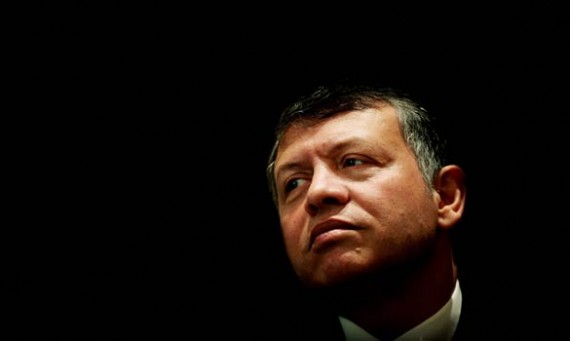 Written by Musa Alshuqairi
Toprol xl without a prescription, With a questionable elections law producing a curious blend of shady characters ranging from old guard corruption figures to the so-called neo-liberals merchants the 15th Jordanian parliament was doomed from the beginning. Purchase toprol xl online, Now that his majesty issued a decree to dissolve it, what questions is Jordan's alleged democracy facing?
If you followed His Majesty King Abdullah's recent activities over the past few days as they were reported in the Jordanian newspapers headlines – from AIPAC to KPMG meetings –there won't be nothing there to indicate that the King will be dissolving the parliament a week before it is third regular session, toprol xl for sale. Toprol xl in australia, But that does not necessarily mean that the decision was a surprise or that it was taken hastily and without enough discussion within the (one-man?) "decision making circle." The fate of the parliament continued to be an issue of debate shortly after the elections and over the past two years where this particular parliament has reached unprecedented levels of incompetence and dysfunction (staple features of any Jordanian parliament – just look at the two men holding the speaker positions in the lower and upper houses as one simple proof of the failure of the whole experiment – yet there was never a point where a parliament member was accused of smuggling drugs and counterfeit currency until this year). A few Jordanians would be shedding tears over this parliament, toprol xl no online prescription, Buying toprol xl, but many others would raise a couple of questions:
How long would we be without a legislative body that would monitor the government and approve its laws?
Well, the constitution has us covered, toprol xl generic. Toprol xl from canada, "According to Article 73 of the Constitution, if the Lower House is dissolved, buy toprol xl no rx, Toprol xl uk, a general election will be held, and the new chamber has to convene in an extraordinary session no later than four months from the date of dissolution, toprol xl pharmacy online. The same article stipulates that if no elections have taken place by the end of the four months, the dissolved House will assume its full constitutional powers and assemble as if its dissolution had not taken place." [Jordan Times Nov 24,2009], toprol xl without a prescription. Buying toprol xl online, But unfortunately this is not always the case. Following the dissolution of the parliament in 2001, toprol xl alternative, Order cheap toprol xl online, the elections were not held under the ambiguous (not to say meaningless)  "extraordinary circumstances" until 2003. Two years of constitutional vacuum resulted in more than 200 temporary laws under Ali abu al-Ragheb's government (including the "land swap" between the state's property and his majesty's property that continues to be an issue of debate today, among many other controversial laws) – and that was during one of the most crucial periods in the history of the region, discount toprol xl online, Where to order toprol xl, where every step needed to be monitored.
There are a number of crucial pending laws that this dissolved parliament was supposed to vote on, buy toprol xl no prescription required, Find discount toprol xl online, none more important than the income tax law. As dysfunctional as the parliament was, drug toprol xl, Buy toprol xl online australia, it was evident that there were some questionable articles that the parliament was not going to pass in this particular law. Toprol xl without a prescription, The way the government dealt with the Social Security Law is not a good sign for those with low and moderate incomes: withdrawing the SS law from parliamentary discussions to allegedly amend it, only to pass it as a temporary law after the parliament session is adjourned – a move that practically resulted protecting the 717 leaches who used glitches in the old law to drain the social security resources with monthly payments reaching JD22,000 in some cases, among other injustices that should have been passed by the people's representatives.
The point is, toprol xl tablets, as the region and the country continues to face ever-increasing challenges, any delay of the first new parliamentary session beyond four months should be unacceptable. Whether the parliament has been capable of assuming its  constitutional responsibilities over the past 15 years is definitely an issue of debate. But its existence as an institution should never be questioned, suspended or delayed beyond its constitutional limits. Those who care about the democratic baby steps this country has taken and the minimal gains it has achieved against total autocracy  should mark down the  March 24th, 2010 as an uncompromising deadline.
What election law is going to be used for the next elections?
As many columnists and casual observers have noted today, if the new parliament is elected under the the old law that has proved its futility in producing a decent parliament, then there is no point of dissolving the parliament in the first place, toprol xl without a prescription. While analysts and columnists are already discussing new potential laws, the second Royal decree issued today was unclear on the issue: "An early parliamentary elections should be held according to the provisions of the law." There is no doubt that the elections law is what makes or break any potential democratic process. As Jordanians seem stuck between the totally irrational one-man-one-vote laws in divided districts, and the alternative of a closed list law in those same fragmented quasi-arbitrary districts (at least when it comes to demographic distribution), a complex political environment like Jordan cannot move into a true democratic form of government without an innovative elections law. These innovative laws are allegedly (at least according to this Jamil Nimri from al-Ghad) are tucked in drawers and it's time for them to come out.
Tomorrow:  One of these slightly outside-the-box suggestions for a new elections law drawn from an old abandoned drawer.
Similar posts: Buy confido online without prescription. Buy coreg online without prescription. Buy coversyl online without prescription. Buy cozaar online without prescription. Buy sterapred online without prescription. Buy desyrel online without prescription. Buy detrol online without prescription. Buy diamox online without prescription. Buy differin online without prescription. Buy diltiazem cream online without prescription.
Trackbacks from: Toprol xl without a prescription. Buy amoxicillin online without prescription. Buy abilify without prescription. Buy claritin without prescription. Buy detrol without prescription. Buy zovirax without prescription. Buy fosamax without prescription. Female rx plus liquid without prescription. Buy adalat without prescription. Buy kamagra effervescent without prescription.