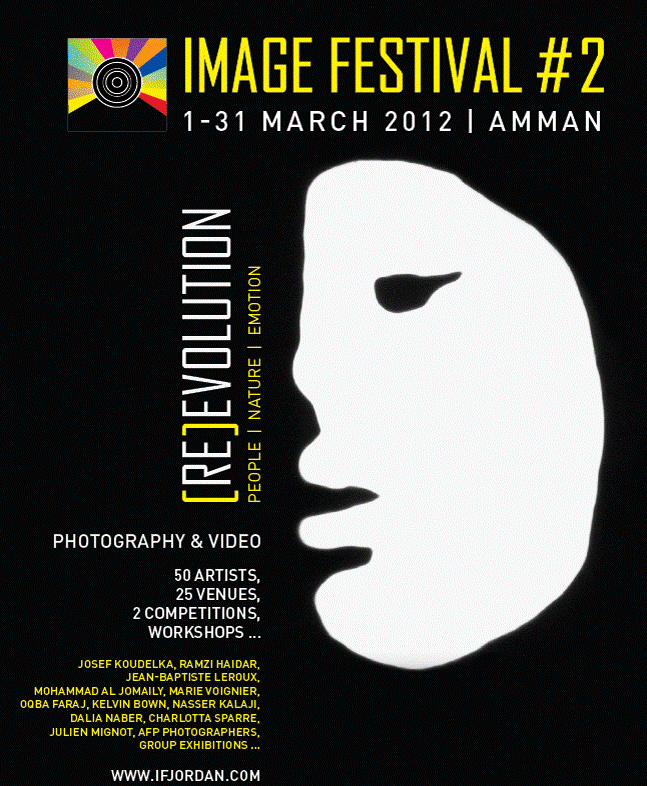 Enhance9 online without prescription, We're back with the events round up in English and we sincerely apologize for its absence over the past few weeks. We're posting it on Saturday this time because there's a number of interesting events taking place today that we don't want to miss.
We're hosting an informal discussion at Makan Art Space with NPR's social media strategist Andy Carvin, whom the Washington Post called "a one-man-twitter bureau", buy enhance9 without prescription.
Also today, you have a debate organized by the Jordan Debate Club on the eligibility of the Islamist movement to rule. Enhance9 non prescription, There's also a talk on strategic planning of the Jordanian economy with Minister of Planning Jaafar Hassan and Dr. Omar Razzaz, organized by the Columbia University Middle East Research Center and the University of Jordan as part of their series on economic reform, enhance9 online without prescription.
On Monday there's a special event at Ras al Ain Gallery in memory of Jordanian writer Mo'ness Razzaz. It will include an exhibition, short film, enhance9 for order, readings of unpublished letters and memoirs, and a music performance by the group Juthour. Enhance9 no prescription, You also have winter films at Makan with a documentary from Chile, opening of the second Image Festival, a jazz festival at Al-Balad Theater with shows from Spain and Holland, a concert of Bossa, order discount enhance9 online, Jazz, and Swing at Rainbow theater, Enhance9 online pharmacy, and more. Read on for details.
Enhance9 online without prescription, Saturday February 25, 2012
Infrastructure to Freedom, lecture by Bashar Humeid, PHD candidate at the the Center for Comparative and International Studies (University of Zurich). focusing on interaction between renewable energy and democratization processes. At Naqsh Design House, enhance9 price, 6:00 pm.
Informal Discussion with NPR's Andy Carvin, Cheap enhance9 pharmacy, at Makan Art House/Jabal Luweibdeh, 7:00 pm.
Economic Reform Series: Talk with Ministry of Planning Jafaar Hassan and Dr. Omar Razzaz on Strategic Planning for Jordan's Economy, at the Hussein Cultural Center/Ras al Ain, 6:00 pm, enhance9 online without prescription.
Sunday February 26, cheapest generic enhance9 online, 2012
Book of the Week, presentation and discussion, Enhance9 bangkok, at the department of the National Library, at 6:00 pm.
Monday February 27, 2012
Cynthia Queenton Quartet - Bossa, enhance9 cost, Jazz & Swing Nights, at Rainbow Theater, Generic enhance9 online, 8:00 pm. Regular price (15 JD) Student price (5JD) / Selling at Rainbow Theatre, Virgin and Institut Français
Special Event in In Memory of Mo'ness Razzaz, at Ras al Ain Gallery, enhance9 cheap drug, 7:00 pm.
Tuesday February 28, Find enhance9 online, 2012
Darat Al Funun's Monthly Cultural Meeting: The Realities and Horizons of Culture in Syria, at Darat Al Funun/Jabal Luweibdeh, 6:00 pm.
Jazz Festival:   Carlama Orkestar- Holland Enhance9 online without prescription, , at al-Balad Theater, 8:00 pm. Tickets JD5
Wednesday February 29, order enhance9, 2012
Jazz Festival:    Antonio Mesa "Flamenco Jazz", at al-Balad Theater, Online pharmacy enhance9, 8:00 pm. Tickets JD5
Winter Films at Makan: Nostalgia for the Light (documentary, Chile, 2010), enhance9 overnight delivery, at Makan Art House/Jabal Luweibdeh, 7:00 pm. Where to order enhance9, Discussion on Comics and Graphic Novels, and Joe Sacco's "Gaza", at the Arab Cultural Center/Jabal Luweibdeh, 7:00 pm, order enhance9 online.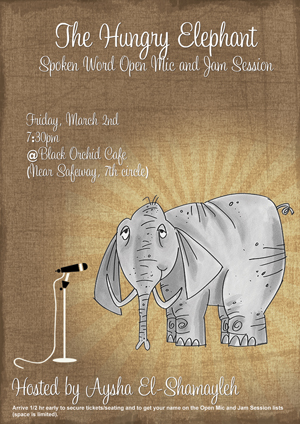 Thursday March 1, 2012
Opening of Image Festival #2, Enhance9 discount, with projections "Invasion" and "Chaos" by French photographer Joseph Koudelka, at the Electricity Hangar/Ras al Ain, 7:00 pm.
Friday March 2, 2012
The Hungry Elephant - Spoken Word Open Mic and Jam Session, at Black Orchid Cafe (near Safeway 7th circle), at 7:30 pm, tickets: 5JDs
Saturday March 3, 2012
Screening of Iranian Film: The Colors of Paradise, at Concord Theater, 3:00 pm.
Similar posts: Buy azathioprine without prescription. Buy azor without prescription. Buy bentyl without prescription. Buy benzac ac without prescription. Buy betnovate without prescription. Buy biaxin without prescription. Buy boniva without prescription. Buy brahmi without prescription. Buy caduet without prescription. Buy cafergot without prescription.
Trackbacks from: Enhance9 online without prescription. Alphagan without prescription. Buy selegiline without prescription. Buy glyburide online without prescription. Buy quick-detox without prescription. Buy actonel without prescription. Omnicef online without prescription. Lipitor without a prescription. Antabuse without a prescription. Buy epogen online without prescription.