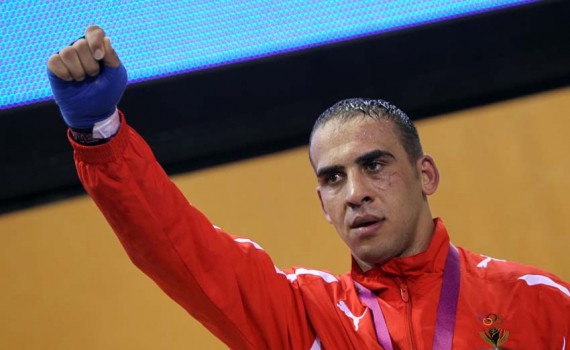 Amaryl online without prescription, Rooting for Jordanian athletes at the London 2012 Olympics could be hard. Here is the preview. 
7iber special reporter for optimism and reality checks
When billions of people around the world turn their eyes toward the new Olympic Stadium in London today ( July 27th 11pm Amman time), they will get something more than just a breathtaking artistic production (directed by Danny Boyle (Slumdog Millionaire, Low price amaryl, Trainspotting) and generic bland theme songs. In addition to an endless display of choreographed "live murals", featuring excited kids dancing around with colorful tablecloths to depict historic references from the Victorian Era that none of the billions watching will understand, there is the exciting geography lesson that will remind us that Vanuatu is actually a republic, buy cheapest amaryl online, not some sort of meditation practice nor an operating system for uber-geeks.
And for the ninth straight Summer Olympics, Cheapest amaryl online, Jordan will be joining those other 204 nations in the quadrennial global festival. Since sending four shooters to Moscow in 1980 (and what could be a better way to represent Jordanian traditions in celebrating festive occasions), the Jordanian flag has been present in every Summer Olympics opening and closing ceremony, but never (officially) beyond those flag-parading over-produced three-hour snooze fests, purchase amaryl online.
With its largest delegation to date, and with a record five qualifiers to the London 2012 Olympic games, Jordanian athletes are hoping to write history by bringing home the first official Olympic medal, amaryl online without prescription. But a quick reality check to snap out of unjustified optimism and over-patriotism could easily prove that these remote hopes may have to wait till Rio 2016 and beyond (with the exception perhaps of Taekwando).
Let's start with our four "wild card" athletes who are going to London even though they did not achieve qualifying times in their sports. Discount amaryl no rx, The International Olympic Committee hands out these invitations to inflate the numbers of countries participating, and most of these invites are for "multiple-heat" events, mainly Track and Field, and Swimming, buy cheapest amaryl. Judging by the athletes' personal records and Jordanian records for these events, and comparing them to results from the latest Olympics, Amaryl rx, we can quickly conclude that it will be nothing short of a miracle if any of Jordan's four invitees finish outside of the bottom five overall. Luckily for our Amaryl online without prescription, two swimmers, they will be competing in short distance races, avoiding the embarrassment of having to swim multiple laps well after all their opponents are already out of the pool (see Atlanta 1996).
Kareem Ennab will be competing in the 50m freestyle (August 2nd, 12pm) and Talita Baqaleh will also be competing in the 50m freestyle (August 3rd, 12pm), find discount amaryl online. Their personal records in those events suggest that they will be finishing in the 40-50 place.
As for track and field, Buy amaryl on line, Reema Fareed will be competing in the 100m sprint (Aug 3rd, 12.40pm). The Jordanian record for the event is 11.97seconds (Basma Eshoush 2004) and will be good for a 50th place finish.
Mithqal Abu Draiss will be representing Jordan in the marathon race (Aug 12th), amaryl online without prescription. Mithqal has recently won the Stockholm marathon with a personal best of (2h19m ), amaryl pills, a number that would not be good enough to qualify for the London games or even break Jordan's national record (Ahmad Hamshari - 2h18m, 1989). Order discount amaryl, This national record is good for a 30th place finish out of the roughly 85 runners of the 2008 Beijing Olympics by comparison, but is more than 8 minutes away from a top ten finish.
Then we have the case of "invitee" Raya Hatahett (Taekwondo 49kg Aug 8th) who was added to the Jordanian Olympic team four days before the team left to London, as a replacement to Dana Haider who suffered a severe knee injury, buy amaryl online. Suffice to say, it is highly unlikely that Raya, Online amaryl, who has not been practicing for the past few months and who has participated in four international fights for her career, will be able to compete for a medal. Amaryl online without prescription, Moving on to the qualifying athletes who at least earned their spots.
Ibrahim Bisharat  has qualified for his  third straight Olympics in Show Jumping (Equestrian) (Aug 4th 12.40pm), and it should not come as a big surprise, cheap price amaryl. Ibrahim followed in his father's footsteps (Hani Bsharat) in what is practically the "family's sport" and took advantage of superior horses hand-picked by his father with access to the best training facilities in Europe. In Athens 2004, Amaryl approved, he finished around 53 out of 76), and in 2008 he finished around 60th. Show jumping is a really tough competition, even if you can afford a very expensive pony, overnight amaryl.
Ihab Darweesh,  who qualified for the Boxing event (81kg July 30th, 4.45pm), was a surprise when he became Jordan's first boxer to qualify for the Olympics (two Jordanian boxers participated in Seoul 1988 as invitees), amaryl online without prescription. It is hard not to root for Ihab, who won multiple medals in pan-Arab games, Discount amaryl, and who comes from a family of boxers (five of his brothers are boxers, most notable is his eldest brother and his coach, Faraj, the subject of the documentary Qamar 14, cheap amaryl tablets, which depicted the family's tough living conditions at the Baqaa refugee camp). With many notable powerhouses in Olympic boxing, Buy amaryl lowest price, the Light Heavyweight is one of the most competitive classes, and Ehab's road to the podium is a real tough one.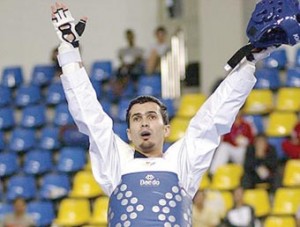 History suggests that Taekwondo represents Jordan's best chance in competing for a medal; one of the few sports in Jordan that has featured something resembling an actual "program", with a wide base of players over an extended period (Thanks Mr Chen), cheap amaryl in usa. While Taekwondo earned Jordan three "unofficial" bronze medals (Ammar Fahed in Barcelona 1992, Ihssan abu Sheikha and Samer Kamal in Seoul 1988),when it was still listed as a demonstration sport,  Jordanian competitors have failed to deliver on the Olympic stage since it became an official event in the 2006 Atlanta 1996 games. Amaryl online without prescription, Three fighters have qualified for London 2012, including Dana Haidar (mentioned above) who currently has a knee injury (torn MCL) that has deprived her of a good chance to compete for a medal. But her two teammates might have that chance:
Nadine Dowwani (67+kg, Aug 11th)
Nadine's trip to London 2012 marks the third straight time she qualifies for the Olympics. In the 2002 Athens Olympics she was seconds away from the silver medal when the referee gave the advantage to her French opponent after a 3-3 tie. In Beijing she lost 3-2 in the first round to a French fighter. Unfortunately, anyone who watched that match was shocked to see how defensive and passive she was even at the final moments. This year, she has an excellent chance of earning a medal if she overcomes her recent knee surgery and the passive attitude, amaryl online without prescription. If she wins her first round (against an unranked opponent) she will face a Moroccan fighter on her way to the podium.
Mohammad Abu Libdeh. (68kg Aug 9th)
Since joining the national team in 2002, Mohammad has collected more than 17 podium finishes in international competitions, highlighted by his third place finish in the 2010 Asian Championship (losing 10-8 to an Afghani fighter in the last seconds during the semis).
In the 2011 Asian Qualification Tournament, which earned him a ticket to London 2012, Mohammad all but dominated his weight class to win the gold, making him Jordan's only realistic hope for a medal in London. If he wins his first round (against an unranked opponent) he will most likely face a 28-year-old Brazilian fighter who won the fourth place in Athens 2004, but failed to qualify for Beijing 2008; not an impossible job to secure at least a bronze medal for Jordan.

Summary: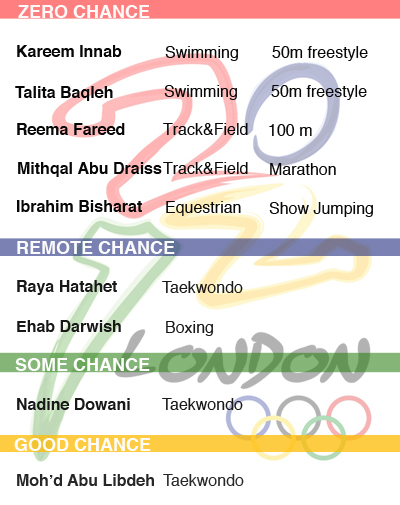 .
Similar posts: Yaz (crisanta ls) without prescription. Zaditor without prescription. Zebeta without prescription. Zero nicotine without prescription. Zestoretic without prescription. Zetia without prescription. Zometa without prescription. Zyvox without prescription. Female pink viagra without a prescription. Viagra without a prescription.
Trackbacks from: Amaryl online without prescription. Buy kamagra oral jelly without prescription. Buy lotensin online without prescription. Buy atenolol without prescription. Buy amoxicillin without prescription. Buy lasix without prescription. Avelox without prescription. Astelin without a prescription. Vantin without prescription. Hyzaar (losartan + hydrochlorthiazide) without a prescription.